HI, I am Venkata Ramana Murthy Kuruva
Who am I?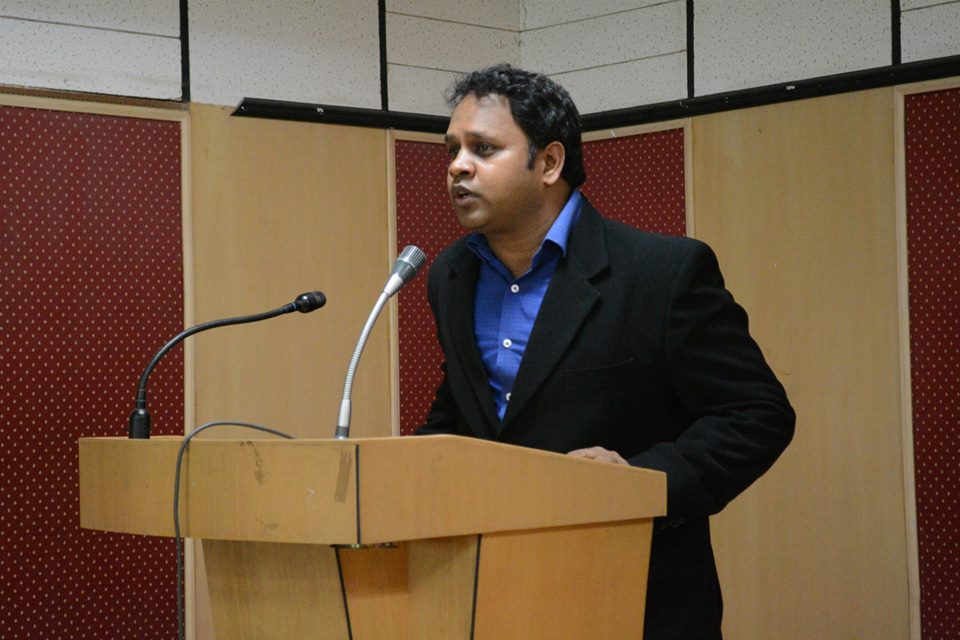 I am  a Mystic in the Market place and a spiritual scientist. I try to  bridge quantum physics and spirituality with my intuitive insights.
An MBA graduate, founder of Chakra-Healing, a freelance artist and a human-being :). I synthesize new techniques with ancient secrets to create miracles on a daily basis such as weight loss, curing diseases, shrinking tumors, reversing diabetes, ending decades-long body pains and so on.
I have spent the last 15 years exploring energy, the mind and various forms of meditation. I have learned and practiced many forms of meditation, varying from watching the breath to physical movement to laughter.I generate a "healing frequency" that allows me to "see" and "clear" energies and blockages.
What can I do for you?
Over the years, I worked with many masters (both physical and astral) from many different traditions and applied what they learned into the creation of Chakra-Healing.
My healing removes energy blockages from the chakras and Meridians. Through the use of various techniques, I work with each person to "Let Go" of stress, anxiety, depression, addictions and obsessions.
When your false beliefs, traumas and energetic "congestion" release, your mind naturally quiets and mental clarity increases. Having said that, many people who come to me expect me to take the responsibility of getting them healed.
In that case, I am sorry; you will be disappointed to know that I don't do that. Healing happens only when YOU take 100% responsibility for your behavior, attitudes and beliefs and are willing to change them.
Healing is not about just removing energy blocks, but changing attitude is equally important.
Don't get me wrong here, I am not being arrogant, it is just what my 15 years of experience has taught me. If you need results then take responsibility.
I assist people in the "letting go" of stress and negative energies that hold, obstruct and hinder progress and growth. Building on my years of experience,  I work as a team with my clients to expedite each individual's progress and growth.
All this is done on Skype remotely by balancing the YIN and YANG energies in and around the body resulting in health, harmony and peace.
When not working with private clients, I am involved in creating and developing problem-solving products, making music, running marathons and playing cricket and badminton.
My Story
I knew at age three that I was different. But I wouldn't know how different until my life continued to unveil itself to me. I was a very sensitive child. I saw things differently from other children – and adults for that matter.
Like a rose, each petal was being plucked to reveal things to me as my life's path continued to unfold.  I never lost sight that I was different. Just different. I had a knowing about things and insight about people.
 How can I be contacted?
I live in Hyderabad but see clients all over the world via Skype. My mission is to 'HELP PEOPLE HELP THEMSELVES', I do this through my healing sessions, my workshops, my blog and social media posts.
If you have any questions about Chakra-Healing or even just want to say hello, you can drop me an e-Mail or fill the form below and I will get in touch with you.
Mob: +(91)9177397261
E-mail : vkr@chakra-healing.in
Address:
I Block 501, Giridhari Executive Park
Peerancheru, near sun city
Behind Kali Mandir
Hyderabad 500091
Telangana.