Whenever I speak of prayer the most common concern I hear is that, I have prayed for years but none of my prayers got answers, then do prayers really work?
A prayer that actually works is beyond words. Let me explain.
Have you ever noticed that you are one unique person in this whole existence,  and there is no one like you? What did you do to deserve such exclusivity?
The feeling of gratitude can arise only if you become aware of what you are given by GOD or NATURE  without even asking!! You know that you have nothing to give in return to the universe. But the nature goes on giving without asking for anything in return.
Considering the amount of damage you do to this planet,  still the earth provides for you, the flowers bloom, sun rises, full moon arrives, the birds sing and the dolphins dance.
You take everything as if you've earned the right to experience those things. Even if you cut off those trees which offer you, your life force, the universe goes on giving, whether you take notice or not.
Still you don't  feel gratitude for the universe. And prayer is born out of gratitude.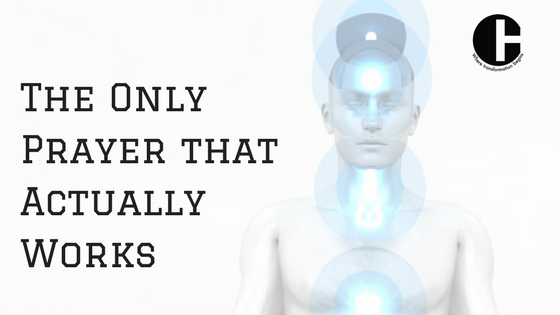 What is Prayer ?
To answer that question first you must understand the meaning of it. Prayer means gratefulness thankfulness, prayer is born out of  gratitude.
Prayer is not a request or a demand or a wish. Why? Because gratitude is not a demand or wish either.
A prayer cannot be manufactured. It can never come from a self-centered purpose.
First you wish, then you demand and then you ask and you think that you are praying ? and this is what everyone is doing.
You want or ask or beg to Nature or GOD for more and think that it is a prayer, then you've got some bad news my friend!! That is not a prayer.
Since it is not a prayer,  it is never fulfilled, and you become frustrated and angry. Why ? A want or demand is earth-bound and its heavy, its selfish, cannot travel anywhere.
They words can never convey a feeling. Because words are finite and limited. Words are for other things but not for praying.
So the fundamental idea of prayer that you've had all long is wrong, as prayer is not a demand or a want or a request .
A prayer will make you light, put a song in your heart because a desire makes you heavy. Weighs you down. When you have gratitude and are not asking anything in return but simply feeling thankfulness towards the world or people around you for no reason , prayer is born.
What else do you want?
Just look at the NATURE and what it has done for you. How much it has provided you ? It has given you  self-awareness, the sensitivity to beauty, that ability to appreciate , enjoy and love . What else do you want ?
When you feel thank full then your prayers get wings, they fly , they travel and reach the ultimate. On the other hand demands, desires and request travel downward remain with earth.
Almost every one of you prays with this attitude, pray only when you need something , when you want something or when you desire something !!
Whether you want a pencil or a plane, the result will be the same because of the above approach. Prayer is not for asking, not for possesing things.
So the key is not to ask!! Just thank the universe for all that you already have and for all that the nature has given and done to you. It will give you what you need, when you really need.
Words can never convey a prayer only feelings can!!  In fact when you are full of gratitude you don't need words to express the gratitude.
Yes once in a while a tear might roll down your eyes out of gratitude and those tears are more powerful than any words you can find in a dictionary .
Why do you need words anyway if you can express in more powerful ways?
You see, existence doesn't understand your vocabulary or grammar. It only understands feelings.
A prayer is born in your being and not in your mind.
When you reach a point where words are not enough or not required to express that which you want to express is when gratitude happens to you.  I think even to say that gratitude can be expressed is wrong .
And when you are pregnant with gratitude, prayer arises in you.
A prayer is born in your being and not in your mind.
So you pray not when you need something but because you feel so much gratitude towards the existence that your heart is filled with joy and bliss, out of them a silent prayer is born.
Just bow down with deep gratitude ! This is the kind of prayer that reaches its destination!!.
What's your reaction?
5
Cool
0
Bad
8
Happy
0
Sad