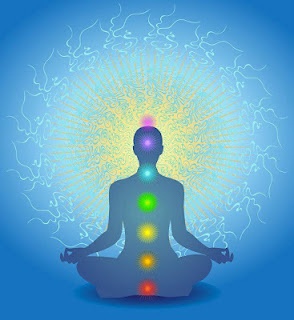 Chakra test is the guide for all those who wants to know the way forward in life. it does a SWOT analyses of your chakras. Everyone has strengths and wounds in their energetic make up. Knowing which chakras are your strength and which hold wounds helps you to draw upon your strengths and free your limitations,
healing you from the inside out.
The Universe is alive with energy that pulses through every living thing and one way we are connected to that flow is through our chakras. When they are in harmony,they become the bridge to connect with the divine
Chakras are points where our power vibrates most strongly
Indian holy men considered the chakras to be psychic centres of consciousness and believed that when they are spinning in equilibrium,then one could live a healthy and dynamic life.
This chakra energy assessment acts like GPS and guides you to your destination. it helps you decide which road to take, whom to partner with, and which career is suitable to you..
Wouldn't it be great if we could harness this raw power that courses through our bodies? For that to happen, we need to know how our chakras are performing now. Whether they are open or closed? Spinning clockwise or anti-clockwise?
This is exactly what you get in this report.
What will i get in this chakra assessment energy report?
A detailed analyses of each chakra,their strengths and weakness.
A report on the size of your chakras.
A brief report on the important functions of the closed/open chakras
A report on some physical, emotional and spiritual conditions as a result of a malfunctioning of chakras.
Everyone is different, so each result will be unique… but if you have
more than one chakra off-balance ,you delve further into that chakra and do some releasing energy work or you can sign up for my monthly chakra healing program.
My specialty is using my spiritual background as a traditionally trained spiritual psychic and blending it with a heart
open, intuitively centered approach to each client.In this way, I can go over your energy anatomy and my heart
centered healing approach to find out some answers to the bigger health questions.
Why do you have a particular illness?
What is your body's message to you?
How can you receive and release this message and help facilitate pure positive well being?
I would love to work with you on any chakra you have a question about, as well as any health situation you are ready to let go of, or that you want answers to.
The above details will give you a clear map, and will guide you in the path that you wish to take. This knowledge puts you in a place of power, a knowing that you are in control of your life.
Price : Rs 2000/- 1000/-